Corrugated stainless steel tube (CSST)/Edelstahlwellrohr clasification.
Hi all,
I am trying to classify Corrugated stainless steel tube (CSST)/Edelstahlwellrohr and can't get anywhere (CSST returns no search result).
Can anyone suggest a solution?
Hello Nick,

What about the class EC010443 "Corrugated metal hose"?

https://prod.etim-international.com/Class/Details?classId=EC010443&classVersion=3

If not, can you post an example product?

Thanks!

Roberto
in reply to @robertoortega:
Nick Ellis
That's it! Thanks for that!!!

I would suggest that "CSST" and "Edelstahlwellrohr" be added as the English and German synonyms though "Metal hose, wavy" sounds like how my hairdresser would describe it! :-)
3 years ago
Reply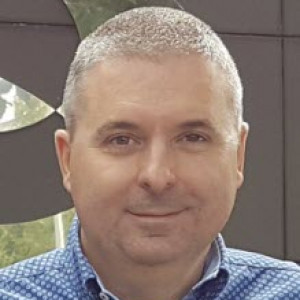 Marc Habets
? UK did not follow our improved ETIM English translation yet! I did them a favor and changed it for them. Also included suggested synonyms. Thanks!
3 years ago
Reply
---
show 1 other comment(s)
Depending on the application EC011361 - Flexible flue gas pipe could also be relevant ....
in reply to @marchabets:
Nick Ellis
Thanks for your input, though in this case EC010443 wins!
3 years ago
Reply
Having now checked this out I would make the following suggestions here for the appropriate authority:

The value EV008430 Stainless steel 304 (1.4301) needs to be added to EF022266.
The following features should be added as a minimum:
Length (m), Wall thickness(mm), Fluid content (l/m), Surface area inner (m²/m), Surface area outer (m²/m).
Also appropriate would be usage eg. gas, drinking water, heating, solar etc.
And certifications eg. KIWA, DVGW etc.
Hi Nick,

Adding some synonyms was no problem, but actual change requests must be requested via local ETIM organizations by their members. ETIM as open standard is free to use by everyone, but change requests are only open for members of one of the local ETIM organizations. So you should talk to ETIM Germany about this. 
Hi  Marc,

I understand and accept your point above regarding changes to specific classes/features.....
but....

I'm coming across the following discrepencies in many different classes and wonder if a general change would be better than raising numerous RFCs. Perhaps it's worthy of a discussion?

In EF002169 (Material) for instance, why can't the list of values be the same, whatever the class? It just seems to be the case that for example when I need stainless-steel 304 it's not available and when I don't need it, there it is.
The same applies to EF001257 (Material quality) and EF000139 (Surface protection).
Example: All of our metal products are sendzimier galvanised but only some classes have the value offered in the feature.
Surely if these (and similar) feature value lists were constant (and complete) instead of being curated for each class it would reduce the workload for those curating the lists and decrease the need for inserting EV000154 and raising RFCs?

(Having only been involved with this for a short time I would be the first to admit I don't know everything about ETIM so I may well be missing something. Maybe it makes sense to do it the way it's done?)
Hi Nick, 

A value list is specific for that class, containing only the values relevant for these products, there are no general value lists in ETIM. That is a very important principle in ETIM even though it is not always easy to manage. 

In addition, the list should be unambiguous, for example Plastic and PVC should not be in the same value list, since PVC is also Plastic and this creates confusion. If you classify your product as PVC and your customer would look for Plastic, he would not find you product. That is what we want to prevent with unambiguous value lists for each specific class. 

If the proper value is not listed in the class yet, choose "Other" for this moment and ask your local ETIM to get the missing value added. 

In other classification systems where they do use general value lists you will see combinations like a class for a metal pipe offering glass or stone as value for material. That is what we want to avoid.

To understand more of the ETIM philosophy, if you have the time it might be interesting to check our e-learning 'teach the teacher' module at https://community.etim-international.com/resources/etim-teach-the-teacher
Join the conversation